Al-Bahar MCEM - Your Go-To Waste Skip Manufacturer in the UAE
Choosing the right skip is a critical part of site waste management and key to efficient waste disposal. If you need a high-quality skip to manage waste at your worksite, look no further than Al-Bahar MCEM. As a leading waste skips manufacturer in the UAE, we specialize in all types of skips for efficient storage and safe transport of waste & recycled products. Whether you deal in Skip hire, Recycling, General Waste, or Demolition, we can manufacture skips for your business that will meet the exact demands of the job and that too within your budget.
As a waste skips supplier in the UAE, we pride ourselves in being at the forefront of the waste management industry, offering state-of-the-art skip manufacturing to a multitude of clients across the region. Our waste skips are some of the best you can find around, as we ensure that they meet the highest quality and safety standards. Our commitment to clear communication and on-time deliveries are also the main reasons we are the go-to waste skips supplier in the UAE for businesses despite the tough competition.
Our Waste Skips Come In Various Shapes, Sizes, and Configurations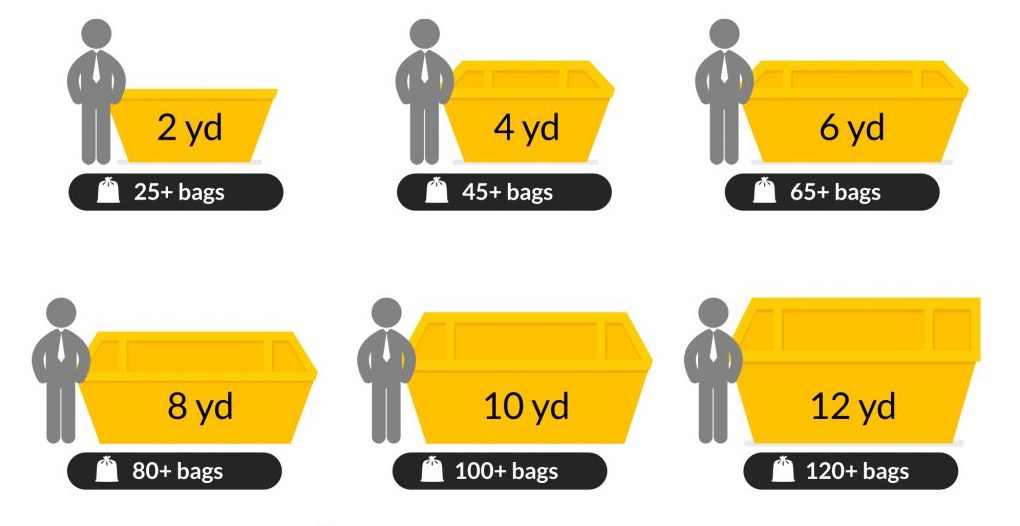 We offer an array of skips in Budget, Standard, Premier, and Heavy-Duty specifications. These are available in a variety of shapes, mainly double & single end tipping skips in addition to flat-top skips. There are many that can be easily fitted with drop doors for additional safety. Some of the sizes our skips are available in include:
2 yard mini skip – A 2 yard skip can hold approximately 20-30 bin bags worth of waste. It is ideal for small domestic waste disposal jobs, such as garden clearances and other small DIY projects.
4 yard midi skip – A 4 yard skip, also known as the midi skip can hold approximately 40-50 bin bags. It is suitable for low volume waste clearances, such as kitchen or bathroom re-fits, but might not be the best choice for a major sort out.
6 yard maxi skip – A 6 yard maxi skip is capable of holding approximately 60-70 bin bags, and is ideal for bulky waste.
8 yard skip – An 8 yard skip can hold 80-90 bin bags or the equivalent of Ford Transit Van. This skip size is suitable for large-scale projects, like large household re-fits involving heavy waste.
12 yard skip – A 12 yard skip is a great choice when you have large amounts of waste to get rid of. It can fit approximately 100-120 bin bags in it.
Tailored Solutions for Your Business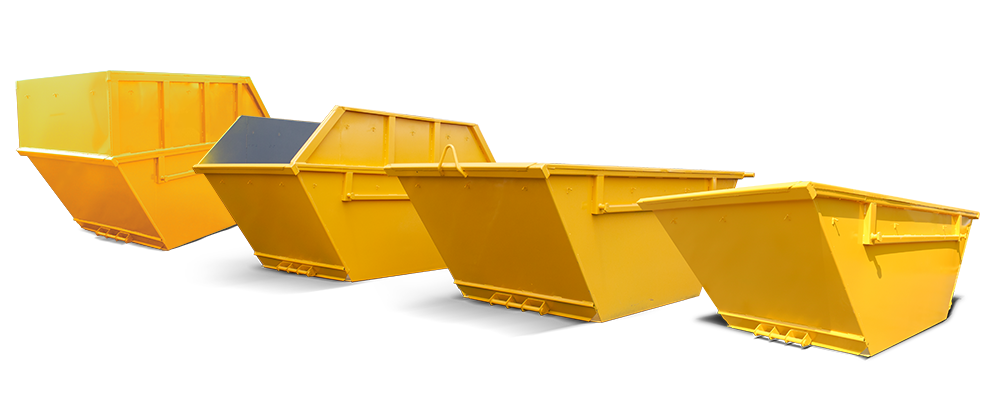 As a trusted waste skips manufacturer in the UAE, Al-Bahar MCEM has been designing & manufacturing waste skips for many years. We offer the most comprehensive selection of skips, both closed and open loading. If you don't find what you want in our skip range, we can manufacture it for you. We have closely worked with clients in several industries to provide variations of specified and custom built skips. No job is too big or too small for us to handle, we're always happy to help in whatever way we can. When customising skips to meet your requirements, we take into account everything from your preference in skip size, design, and configuration, to your budget, and more. We also finish as well as paint your skips to match your unique branding and identity.
Talk to Us about Your Next Project
Give us a call @ +971 4 459 7281 to discuss your requirements & we will be happy to help. Alternatively, you can also fill the form below and one of our sales staff will get in touch with you.
Quick Enquiry
Feel free to get in touch with us for free no-obligation consultation.