Protect Your Worksite with Premium Drip Trays from Al-Bahar MCEM
Are you searching for a way to safely contain leaked oils from power packs or generators? Look no further! At Al-Bahar MCEM, we have an extensive range of premium-quality drip trays to protect your worksite from leaks and spills by keeping it all safely contained. Designed to catch any oils, liquids, or debris coming from your generator, our drip trays offer an efficient solution for maintaining a clean, safe worksite.
As the leading drip trays supplier in the UAE, we offer generator drip trays in a variety of sizes, designs, and capacity to contain all kinds of spills. With us, you can find everything from the standard rigid trays to ones featuring flexible sides that allow portable generators to roll over them & position at the centre.
Why Use Drip Trays?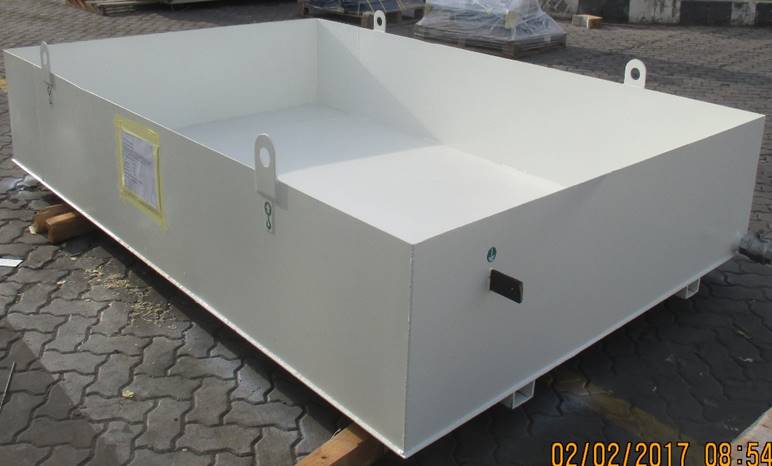 When working around hazardous chemicals, gases, and oils, there is a high chance of leaks. In such settings, drip trays help prevent spills, keeping your worksite risk-free. If you are on the fence about investing in drip trays, here are some of their benefits to consider
Safely store fluids dripping from tanks, drums, containers, and machines at the worksite
Protect workers from accidental leaks, spills, and drips
Collect liquids, preventing slips & falls caused due to slippery surfaces
Protect the environment by ensuring hazardous liquids aren't released into the coastal waterways, which could otherwise destroy natural habitats & wildlife
Prevent soil contamination (by using large drip trays)
When it comes to drip trays for generators, their benefits remain consistent, ensuring effective containment and protection against leaks & spills. Although portable generators being highly efficient and handy make an excellent choice for projects that require a remote power source, they can cause some major environmental issues. Petrol or engine oil run-offs can quickly seep into the ground, which apart from harming the environment causes serious safety and health hazards. That's where our generators drip trays come in handy to protect the environment as well as workers from contamination.
As workplace health and safety regulations require proper containment as well as disposal of volatile waste, not investing in drip trays can result in a health and safety violation on your part.
Discover the Best Range of Drip Trays at Al-Bahar MCEM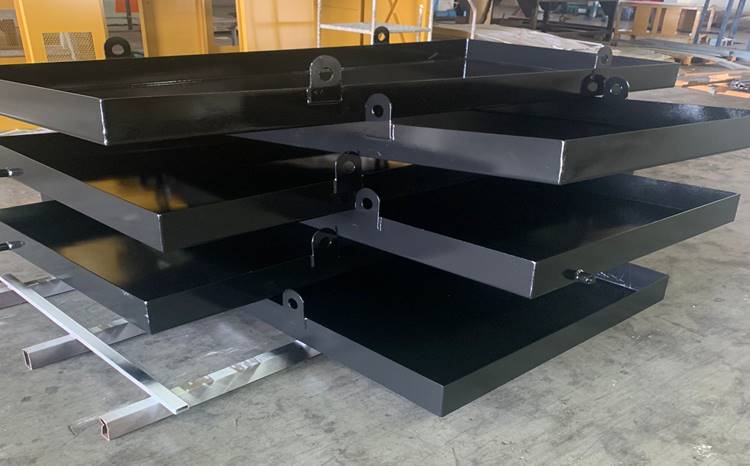 As the top drip trays manufacturer in the UAE, we prioritise quality above all else. Our drip trays are meticulously designed and manufactured using superior quality materials, ensuring improved efficiency and durability. As industrial generators often operate under extremely demanding conditions, your drip trays must be able to endure these challenges. Our premium drip trays are built to last, with robust construction and resistance to extreme temperatures, corrosion, and chemicals. Investing in our highly durable drip trays means investing in long-term performance and protection for your generators and worksite.
As a leading drip trays manufacturer in the UAE, we understand the importance of keeping your worksite and equipment protected. We adhere to rigorous quality control measures to ensure that every drip tray we manufacture meets the highest industry standards. Our drip trays are also equipped with safety features, like non-slip surfaces and containment walls to prevent leaks and spills from spreading. Besides that, they are extremely easy to use and maintain. So, you can expect cleaning and disposing of the collected fluids in our drip trays to be a hassle-free experience. This way, you can save both your time and effort while maintaining an organized and clean worksite.
Contact us to discuss your requirements and find the perfect drip tray solution for your worksite.
Quick Enquiry
Feel free to get in touch with us for free no-obligation consultation.