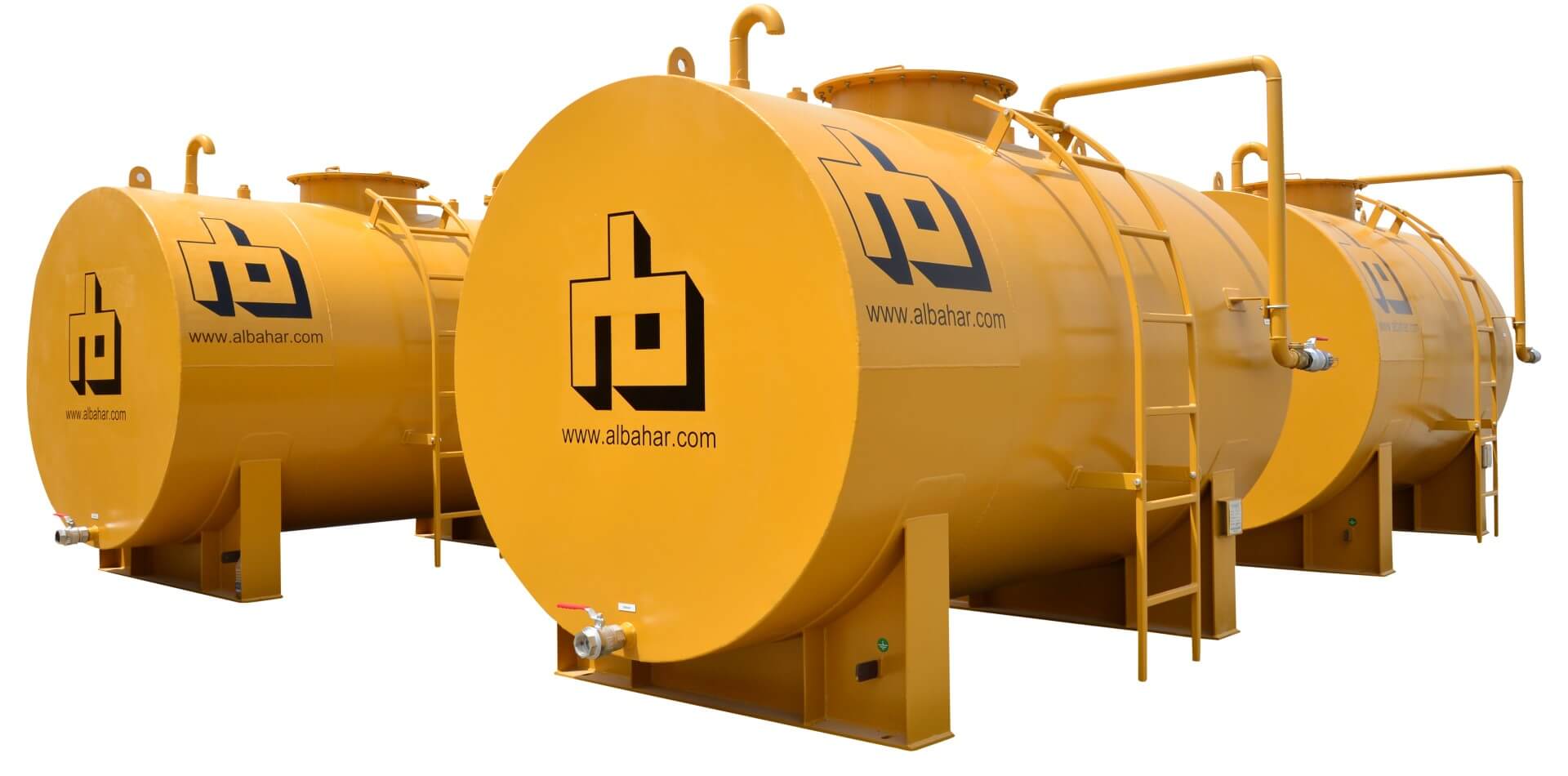 Al-Bahar offers standard and customized double wall fuel tanks in UAE. We also help clients to install double wall tanks by conforming to local and international safety standards.
Storing and transporting combustible fuel and other hazardous liquid requires additional safety and our double wall tanks offer that level of security. The secondary wall collects and contains any fuel that might have leaked, thereby keeping your work site safe from any hazards.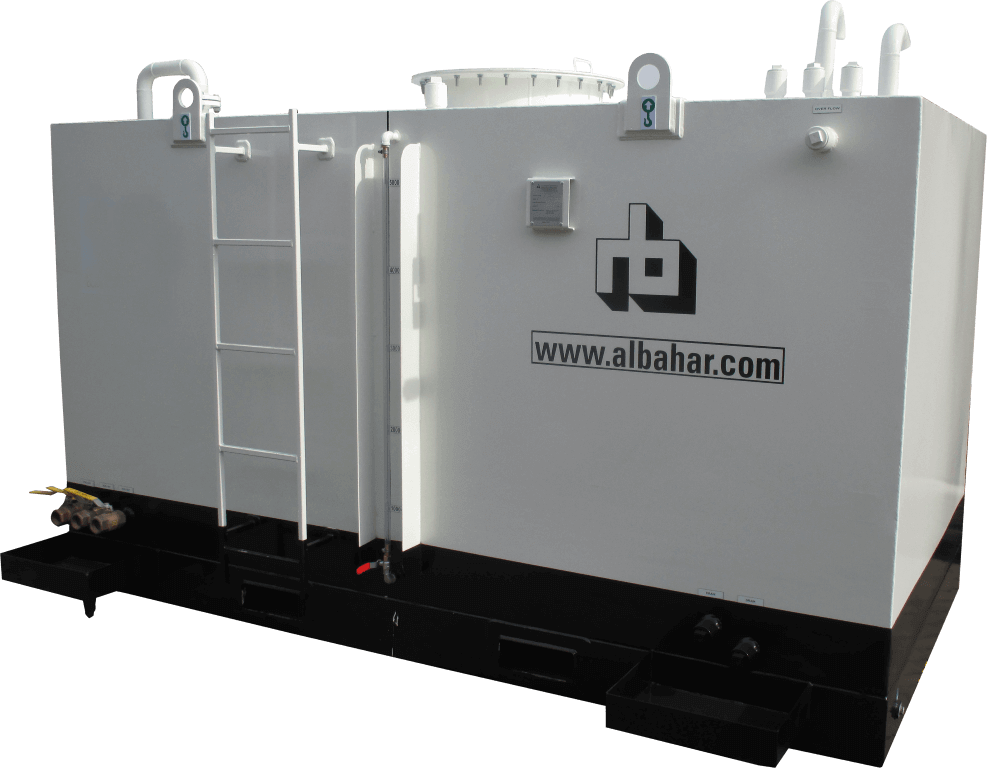 Reliability through Quality
You need to look for a fuel storage tank which you can count on, every single time. Such a high level of reliability is only delivered by a quality product. That is why at Al-Bahar, we never compromise on quality. We use the finest quality raw materials that are inherently non-corrosive. This allows for safe storage and transportation of fuel through our above-ground fuel tanks.
Our innovative designs make use of the latest advancements to enhance the safety features and capability of the tank. They are perfect for storing standard petroleum fluids, as well as biofuels, biodiesels, and other fuel blends. So, if you are looking for double-walled diesel fuel tanks that are safe & reliable, Al-Bahar is the right option for you.
To check out our range of underground fuel storage tanks, click here.
Wide Variety of Options
We understand that the fuel storage needs are different for every business. That is why we offer a wide range of products that meet your requirements perfectly. Al-Bahar manufactures tanks of various capacities. From small tanks to large, 300-gallon double wall fuel tanks, we have it all.
You also get a variety of tanks that are specially designed for specific fuel and fuel blends. Contact us today and explore our range to choose the perfect double-wall storage tank for your needs.
Standard Features
Our standard double wall diesel tank & similar fuel storage options come with a host of different features that make it a clear choice. Some of the standardized features include:
Features for Fuel fill, supply, return, and drainage
Lifting lugs or lifting buckets
GI fittings & accessories
Tailor-made for Your Needs
Sometimes having a standard diesel storage tank is not enough. You need a customized tank that is made according to your specific needs. Sometimes you might need it to be of a specific shape and size, or you might need a particular feature. Whatever your needs may be, Al-Bahar manufactures customized double wall tanks that are made according to your specific needs.
Some of the customization options include:
Shape (cylindrical, rectangular)
External surfaces painting system
Internal surfaces protection
Lifting lugs or lifting buckets
Service ladder & maintenance platform
Level gauges and indicators
3rd party testing/ certification
Quick Enquiry
Feel free to get in touch with us for free no-obligation consultation.