Underground Fuel Storage Tanks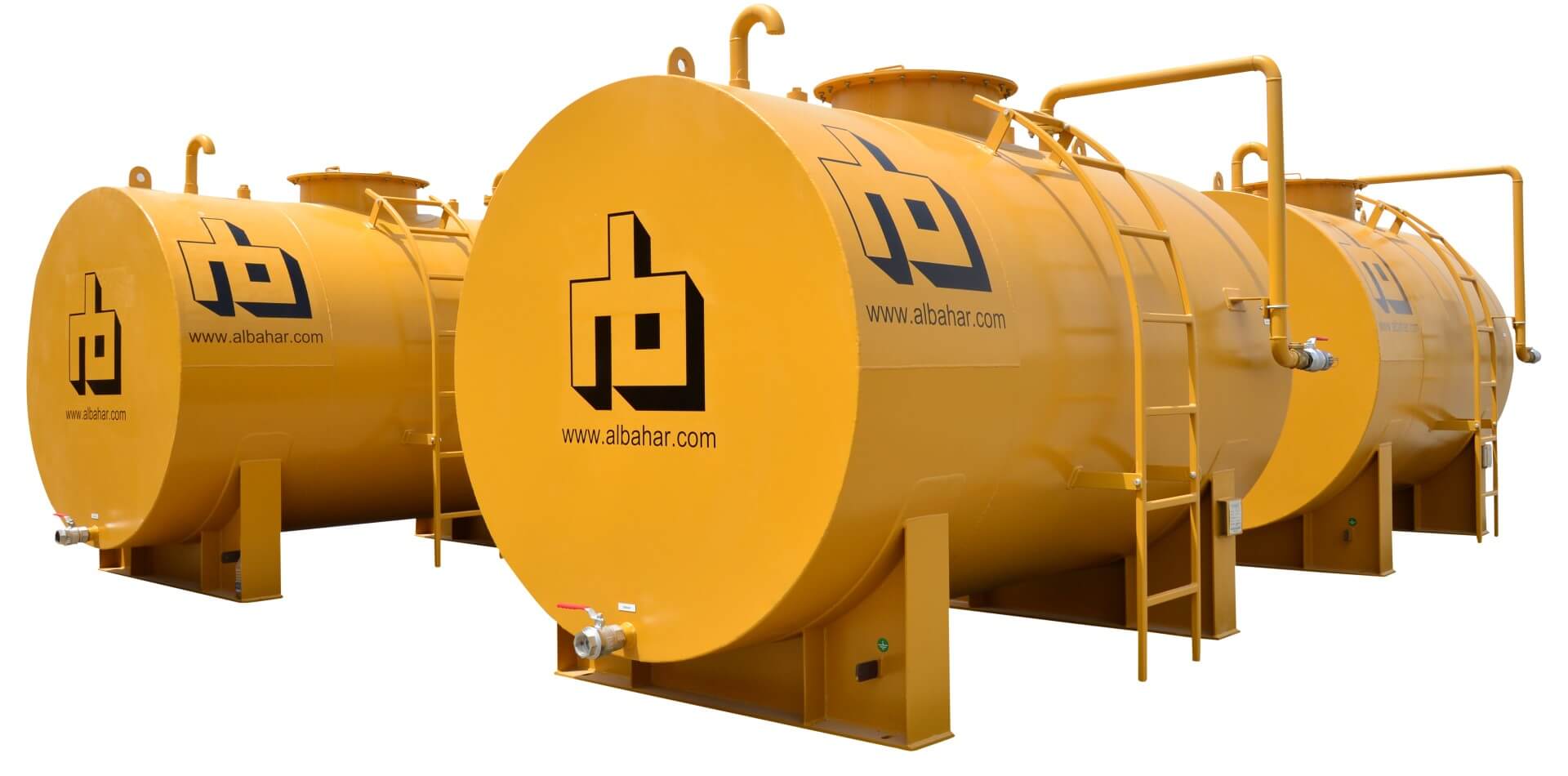 Al-Bahar offers professional solutions for the manufacture and installation of underground fuel tanks in the UAE. We offer specialized services for refuelling stations and other industrial setups.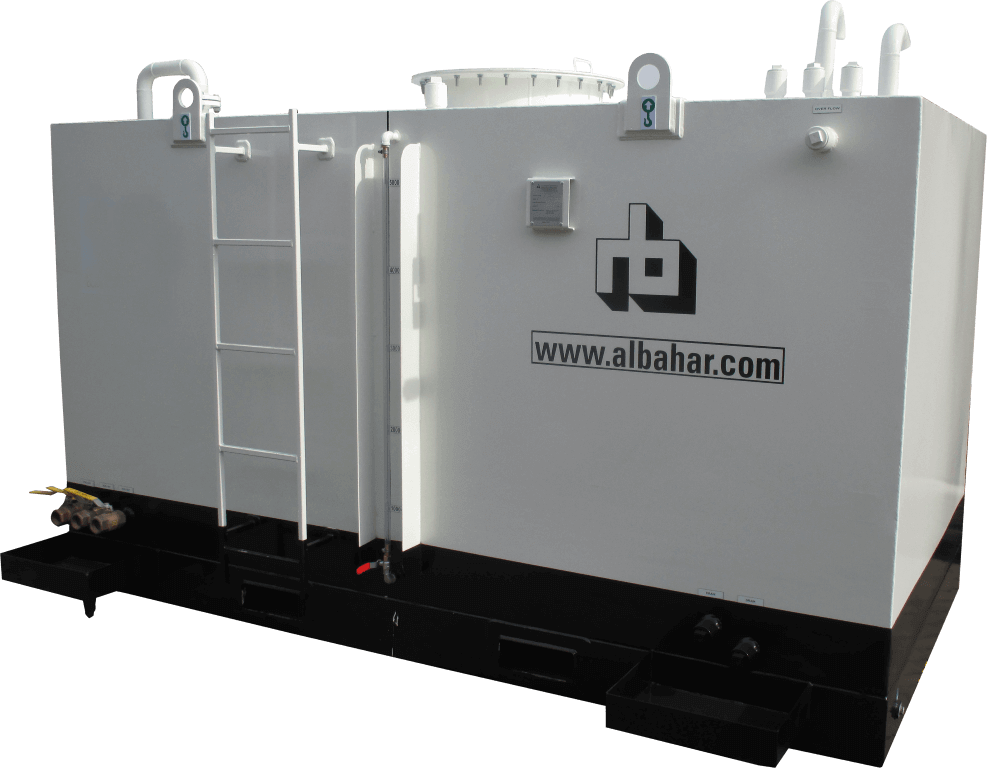 Manufacturing Underground Fuel Storage Tanks
Fuel tank operators and system designers of underground fuel systems need a safe and efficient solution to store fuel. Different fuels need to be stored differently. Storing petroleum is different than ethanol-based biofuels. Most of the modern biofuels are alcohol-based and hence they are highly corrosive.
At Al-Bahar, we understand these differences, thanks to our decades of experience in manufacturing, fabricating and installing underground tanks in sites across the United Arab Emirates. Our double-walled fuel storage tanks are designed to meet the unique demands of the specific fuel as well as your operational needs.
We manufacture underground tanks using quality materials that are anti-corrosive and able to withstand extreme pressures to which such equipment is often subjected to. Our double-wall fuel tanks also include a host of features that enhances the usability of the storage mechanisms.
At Al-Bahar, we also manufacture a wide range of fuel storage tanks. Contact our team to know more.
Underground Fuel Tank Installation
The performance, reliability, and safety of your underground fuel storage system not only depends on the quality of the tank but also on how well you install the system. Al-Bahar also offers professional solutions for underground fuel tank installation that not only conforms to the safety standards of the UAE but also enhances the efficiency of the system.
Usually, installing underground fuel tanks involves the following steps:
Obtain necessary permits from the fire department and other authorities
Pre-inspect all equipment and materials. This often includes a pre-installation pressure test.
Install a total containment sump and the double-wall underground storage tank.
Get tank supports, anchoring device, and the suitable backfill material in place.
Setup spill and overfill prevention measures for safety
Install aluminium drop tube. This should be ideally equipped with a vapour recovery system as well as a double-walled flexible fuel line
Install a buried vent line which transitions into a vent riser with an approved vent cap. In most cases, the vent riser is mounted on the existing building wall
In the finishing stages, the vault cap and backfill are installed and graded
Depending on your specific needs, we would develop a detailed plan for underground fuel tank installation that conforms to relevant safety and performance standards.
Do checkout our double wall fuel storage tanks as well. Click here to know more
Quick Enquiry
Feel free to get in touch with us for free no-obligation consultation.