A Beginner's Introduction to DNV Offshore Containers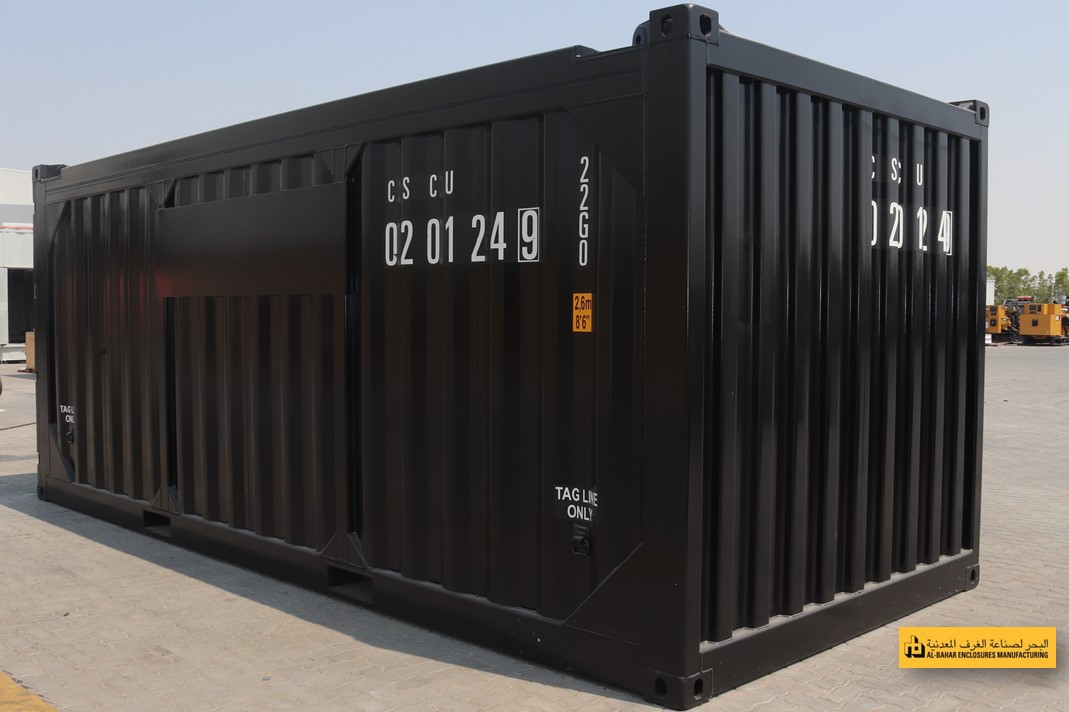 Offshore containers are widely used in the oil and petroleum industry as well as other industries. It is used for a variety of purposes. When you are out there looking for an offshore container, you would get a lot of people who recommend that you go for a DNV offshore container. Such is the popularity of this specific type of offshore enclosure, that people use the term 'offshore container' and 'DNV container' almost interchangeably. So, what is a DNV container? Does your business need one? What are the different things that you should know before investing in one? These are some of the questions that we would be asking in this article. Let's begin!
What is a DNV Container?
Before we talk about what is a DNV container and what are its different specifications, we need to first understand a little bit about offshore containers in general. According to The European Committee for Standardization EN-12079:2006 offshore containers are defined as a "portable unit, specially designed for repeated use in the transport of goods or equipment to, from or between fixed and/or floating offshore installations and ships." These offshore containers can be used for storing materials and also for other facilities as well.
DNV (formerly DNV GL) is an international accredited registrar and classification society headquartered in Høvik, Norway. A DNV offshore container is a container that is made according the DNV container specifications. Since these standards are often regarded to be one of the most stringent across the industry, these containers are highly valued for their reliability and performance.
What Does DNV Stand For?
The current entity called DNV came into being after the merger of the original DNV and Germanischer Lloyd of Germany. The original DNV was formed in Norway in 1864. DNV stands for Det Norske Veritas or The Norwegian Veritas. 'Veritas' was the Roman Goddess of truth and it is commonly used in the names of similar classification societies, e.g. Bureau Veritas. DNV was founded to head technical inspection and evaluation of Norwegian merchant vessels. Today, they have carried the legacy and they have established themselves as the major registrar and accreditation society whose standards are accepted across the world.
Now, that we know what does DNV stand for, let us now take a look at the actual certification process for offshore containers.
What is DNV Certification?
So, what is DNV Certification? Well, it is quite important that you know the background so that you can make an informed choice. Let us discuss about the certification, especially for offshore containers.
When you are talking about offshore containers, the main standard that you should be concerned about is the 2.7-1. The DNV 2.7-1 is a standard of certification for 'offshore' containers. It is considered as an international standard for offshore shipping containers that is widely accepted in UAE, and almost every other major maritime country.
What is included in the DNV Container Specifications?
As said before, DNV 2.7-1 lays down the DNV Container Specifications. The code was first published May 1989 as "DNV Certification Note 2.7-1 Offshore Freight Containers". They continue to update the specifications to keep up with the changing times.
The standard lays down the minimum technical and safety related requirements to be used as a basis to certify Offshore Containers, as mandated by the IMDG code. It is important to note that the DNV 2.7-1 has no legal restrictions on its application by other recognised competent approval authorities, as referred to by IMO MSC/Circ. 860.
Therefore, an Offshore Container subject to DNV Certification has been certified in accordance with DNV interpretation of these Standards, which include the Design Assessment, Manufacturing / Testing Surveillance and Final Inspection by DNV GL. These activities are undertaken by their Approval Engineers and Surveyors who are declared to be competent by DNV experts to interpret and apply the requirements through their own structured training and competence scheme. This helps them to ensure the consistency and robustness, which is instrumental for manufacturing products that delivers the highest level safety and quality expected by you, your customers, end-users and all other interested parties.
How to Get DNV Certification?
So how to get DNV Certification in UAE, or anywhere else for that matter? Well, the process for certifying an offshore container to DNV 2.7-1 standards has a number of steps. As the containers come in many different sizes and configurations, each certification is unique and distinct from another. Here is an overview of the steps involved:
STEP 1: The process begins with a thorough design appraisal where they will look at various aspects of a container's design, including its dimensions, load ratings, welding methods, sealant materials, and other specifications that would directly affect its performance.
STEP 2: After that, a survey is completed during manufacturing to make sure that only qualified workers are performing all processes as specified.
STEP 3: The last stage involves a final inspection of the prototype to confirm that it complies with the initial blueprints. At the same point of time, the auditor will perform a series of lift, tilt, and impact tests at this time.
Why Should You Get a DNV Offshore Container?
Now that we have some idea of what is DNV container, let us try to understand some of the reasons why it might be a good idea to invest in one. As we have just discussed, the process of certification is long and thorough. Therefore, getting the certification lets you know that the manufacturer is committed and capable enough to manufacture quality and reliable products. Such products will give you the assurance of safety, durability and efficiency.
DNV Offshore container vs ISO container
There are significant differences in the way DNV offshore containers and ISO containers are designed. So, when you are getting confused between the two, it is important to consider the differences:
Exposure to harsh environments: Unlike most ISO containers, DNV containers are often kept exposed to open seas as they are placed on the decks of supply vessels. They might also loaded to platforms in harsh weather conditions. This is reason why the primary structure requires material of sufficient toughness that withstand temperatures of minus 20 degrees Celsius.
Loading and unloading forces: You should note that offshore containers cannot be used with standard container lifting equipment. At the same time, alternative methods of loading and unloading will put different types of pressure on the structures of the offshore containers. In most cases, they are supplied with a permanently installed sling set. Most of the times, they do not have corner castings. Even if they do, it is not allowed for the container to be lifted from them.
Non-standard designs: Most offshore containers are designed to fit a particular piece of equipment, and therefore, they do not fit into the categories of ISO containers.
About DNV Container Price
Now, let us discuss about DNV container price. So, if you want to buy a DNV container in UAE, how much would it cost you? Well, it all depends on a number of factors like the dimensions and other specifications, any special handling or other features that you might need and other such factors.
At Al-Bahar MCEM, we offer a wide range of DNV offshore containers in UAE. To know more about metal enclosures, click here.